The last few days during prayer I have been thanking God for the blessings that come from the bitter harshness of a Midwest winter. That dose of gratitude surprises me when it falls from my praying lips. Why be thankful for slippery roads that cause hundreds of fender-benders? Why appreciate a season that causes me to creep carefully as I go out the door to pick up my newspaper, for fear of slipping and breaking a hip or fracturing an elbow? Just what's so great about a winter that causes many of my friends to flee south to warmer climates?
There are lots of winter blessings, actually. Foremost is the obvious blessing of the roof over my head and a furnace in the basement to heat it; adequate food in the pantry to get through at least a minimal power outage, and my three furry critters (two little dogs and a cat) that will snuggle me warm on command.
Blessings in reverse
Then there are what I would term reverse blessings.
As I survey the bleak, black branches of the trees swaying in the latest cold front gale, I try to imagine what other Januarys must have been like for a woman I have come to know in the last year. Her name is Christine and she lived on the streets of Kansas City for 20 years, when she wasn't incarcerated. In those days of being homeless and walking Independence Avenue, she was almost relieved when she got picked up for prostitution, because then she could sleep in a bed instead of on the ground in an abandoned building. She could finally get a hot meal. She could finally get warm.
Yes, I shiver thinking about how awful it must have been for Christine then. But the gratitude flows in, because I recall that she finally realized God was with her all those years. She finally came to know Him. She began to heal and found hope, despite becoming blind. Today she lives with her young son in St. Louis and has become a tireless advocate for victims of domestic sex trafficking. She has written two memoirs about her experiences and the latest one includes a treasure trove of advice for how each of us can help the marginalized and exploited individuals we encounter.
This winter blessing that comes through Christine reminds me of the divine nudge I got last January from a post seeking a grant writer. I really didn't want to write boring grants and have no idea what caused me to respond to that post.  But now I am helping find funding for the operation of a home for sex trafficking victims and will soon have a chance to mentor a rescued woman who wants to become a writer.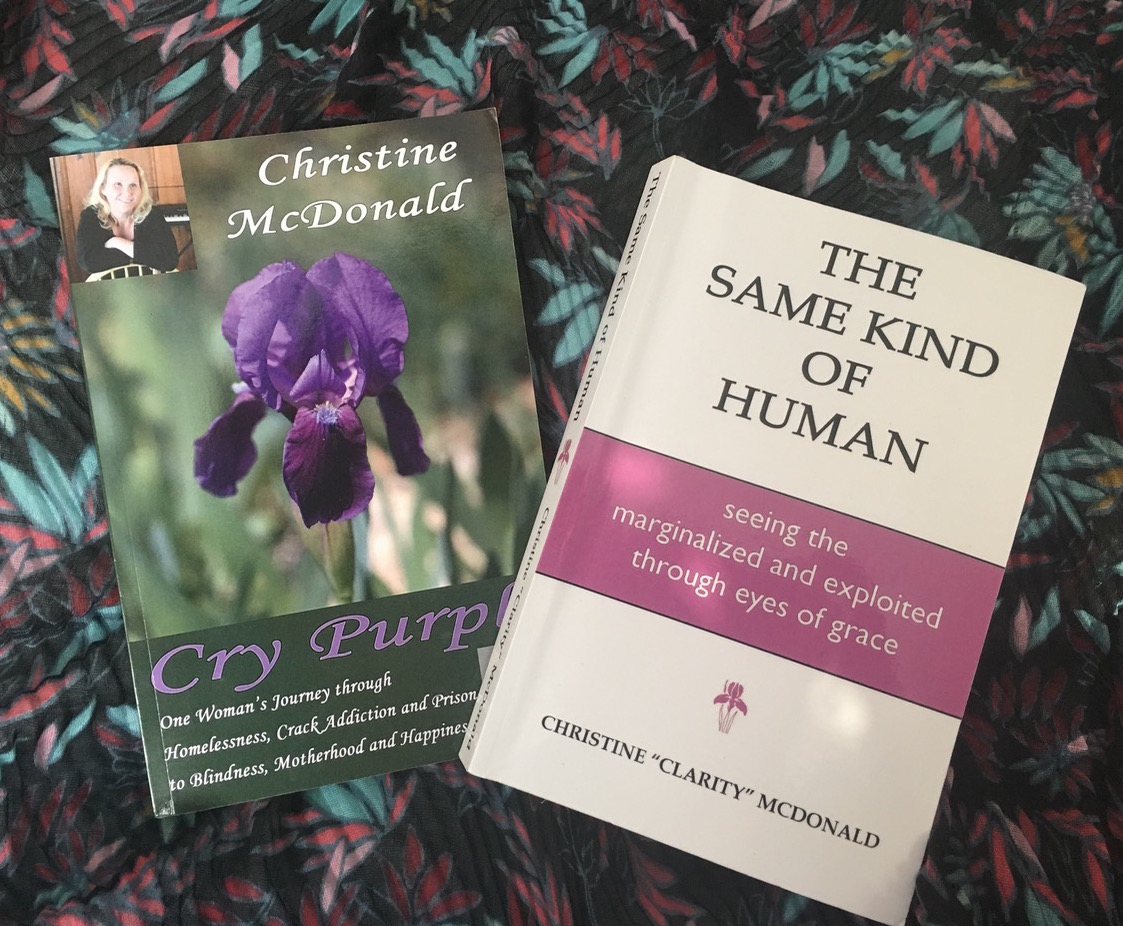 The sunlight illuminates actual and interior cobwebs
Meanwhile, other blessings continue to appear in the harsh January sunlight. The sun shows me all the dust and cobwebs that gathered on furniture and baseboards over the holidays. It reminds me of all the cleaning up that I need to do, both physically and spiritually.
January is a month for self-examination, confession and new resolutions; to at least try to be more perfect and draw closer to our heavenly Father, our brother Jesus, our Blessed Mother, to angels and saints. Without their help, we'd never make it through the dust and discouragement of daily living. Thank God for these January reminders and for all our winter blessings.